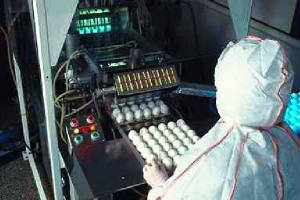 Applied Compliance SYStems,Inc (ACSYS) focuses on providing quality and compliance tools, technology solutions and training to the pharmaceutical, medical device and biotechnology industries. ACSYS elevates organizational capabilities by applying current best practices to the assessment, analysis, design and global execution of quality and compliance business systems.
ACSYS delivers outstanding results by:
Optimizing quality and compliance capabilities through highly effective process development, documentation and training
Developing best in class technology solutions that drive excellence in compliance processes and maximize quality and compliance resource effectiveness
Developing and implementing training programs for processes, systems and standards
Evaluating best practices in the areas of Quality Systems, Design Controls and Clinical Research
Applying a structured methodology to accurately identify organizational opportunities for developing world-class quality and compliance systems
Monitoring compliance trends and providing detailed information to organizations to effectively assess regulatory risk and implement proactive solutions
Providing highly skilled professional staffing to support organizational initiatives

ACSYS professional staff combines extensive industry specific quality and regulatory compliance knowledge with expertise in process design, mapping, documentation, training and operations technologies. ACSYS partners with our clients, leveraging our expertise to develop, implement and elevate quality and regulatory compliance capabilities.